Hey there, I'm so glad you took the time to check out my post!
As it's Monday morning I decided to jump start the week by catching you up on one of my latest projects.
Recently, I have had the pleasure of working with Arlene Muller, owner of That Paper Flower Chick in Bonnyville, AB. This unique business works to provide beautiful paper flowers for a variety of occasions ranging from weddings to baby showers and everything in-between.
She came to me looking for a logo for her business which she had started this past fall. Not really knowing what she was looking for I took her through the design process and came up with a logo that truly represented her unique and creative business.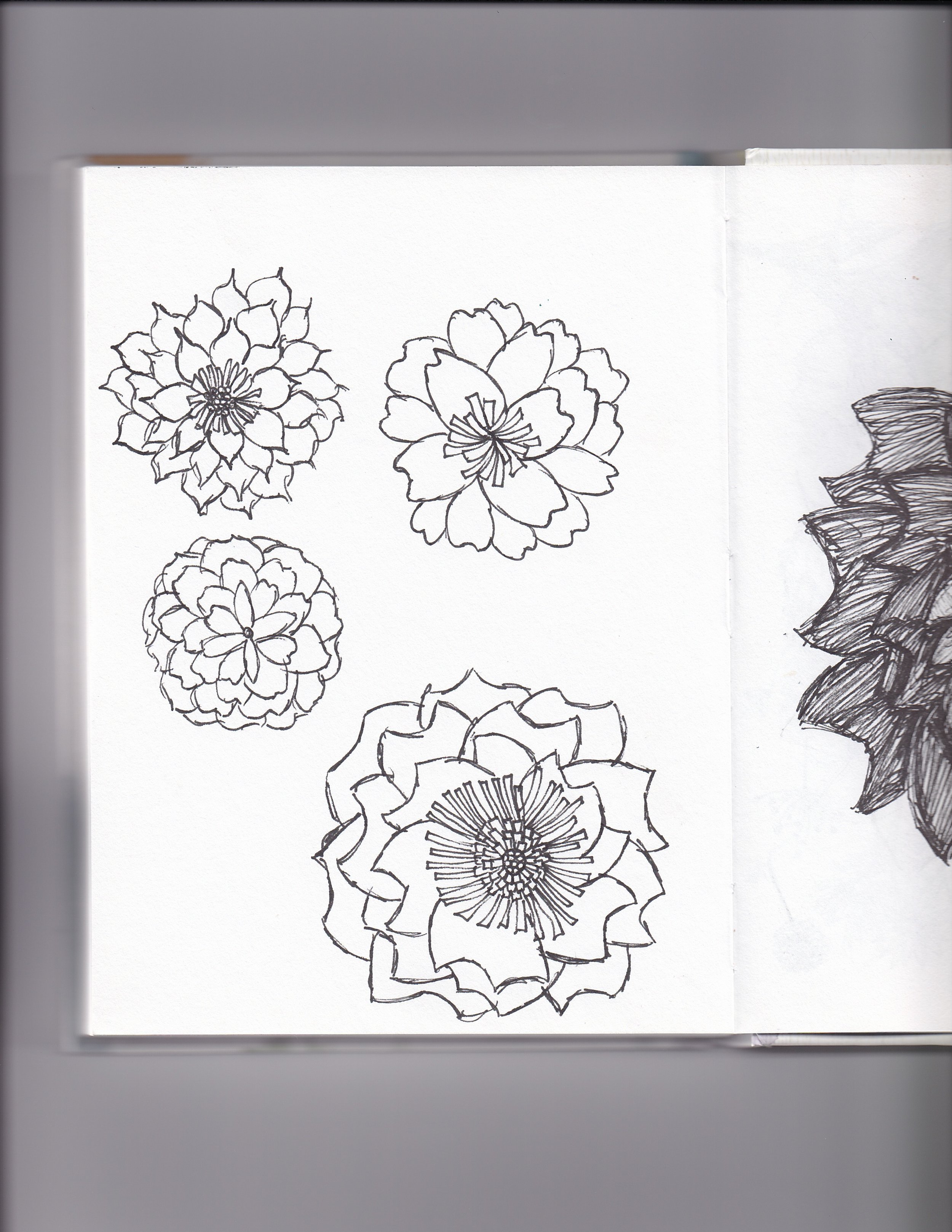 I started off by creating a few sketches that added that handmade unique feel to the logo. I then scanned them onto my computer and worked on them from there.
Scanned rendered sketches:
From here I used my tablet to define the lines and fix some areas of the flowers that were missing.